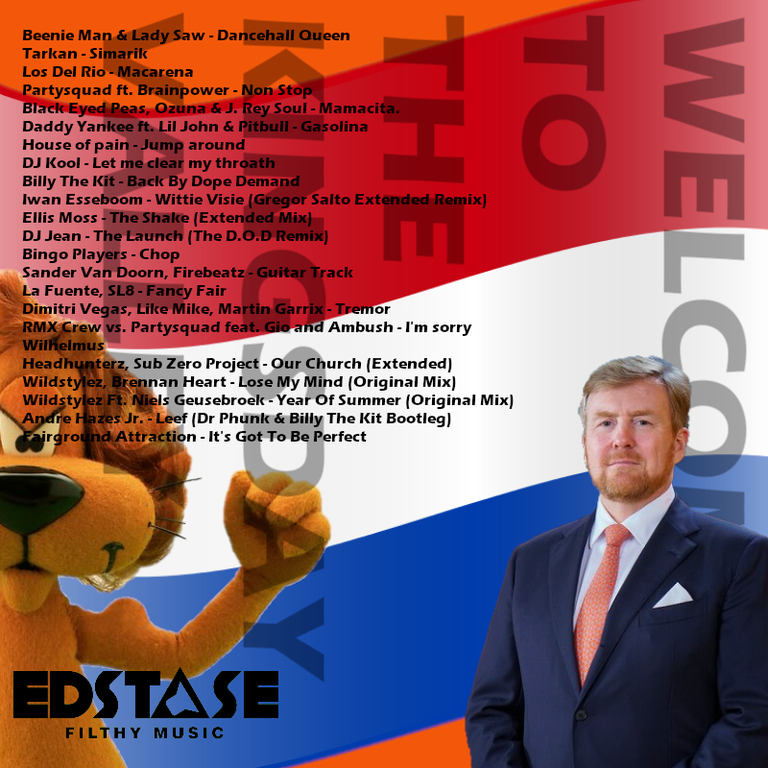 On the 27th of April it's kingsday in the Netherlands ,so……Happy KINGSDAY to all the dutchies out there!
Welcome to the Kingsday Valley is a special edition in the Welcome to the Valley series.
Is this a standard mix?
NO! it's crazy as you may expect from me…. i mean Macarena, Tarkan, Andre Hazes, r&b, club, hardstyle etc… in an one hour mix 😉
So listen now and a download will be available from the 26th of April on www.edstase.nl (just in time to put it on a cd/usb and play it loud on Kingsday)
Enjoy and leave a comment or follow me for future updates.